A core part of AllianCeuropE, ACE Transport provides the technical and human resources our clients need to manage their flows across the continent.
As a sister company ACE TRANSPORT handles continental room-temperature and long-distance transport for ALLIANCEUROPE.
Located in Cherbourg, ACE TRANSPORT manages our drivers and equipment, harnessing the human and technical resources for the development of ALLIANCEUROPE.
With an experienced and reliable team of haulage personnel, plus a modern fleet of trucks and equipment, ACE TRANSPORT can consistently provide a high-quality service for our needs, right across the continent.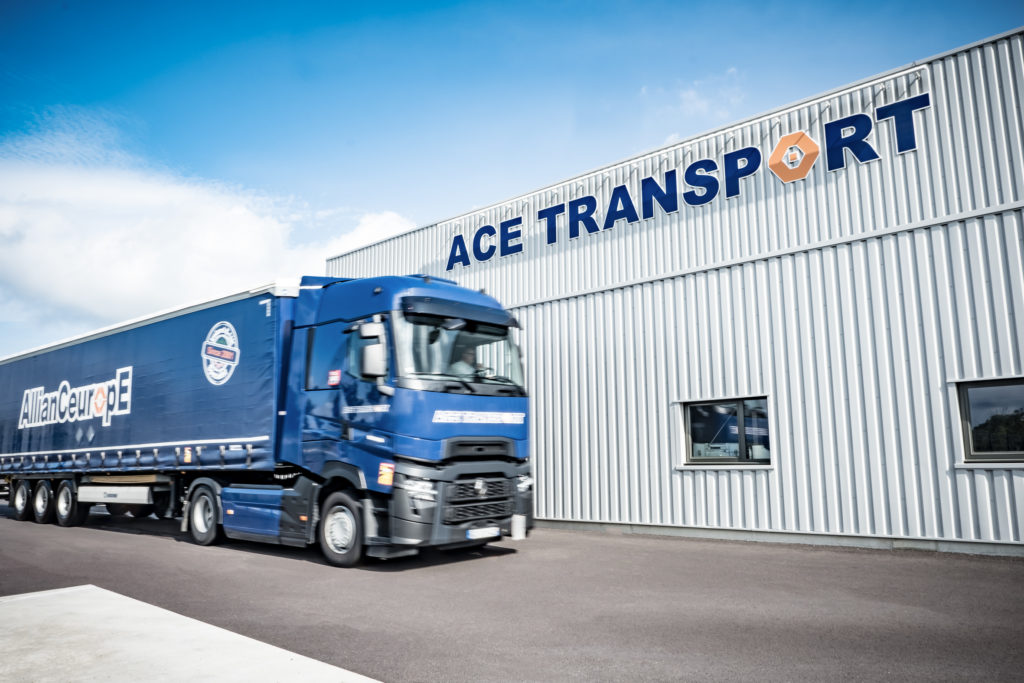 ACE TRANSPORT also runs out platform in Gonneville Le Theil, near Cherbourg, where they consolidate our grouping operations destined for Ireland.
This acts as a real bridge-head, from which we can effectively ship to Ireland and the UK.
Using pro-active management of our routes, combinations, consumption, and driver training programmes, ACE TRANSPORT is committed to reducing both our CO 2 emissions and our costs.

ZAE Jean Mermoz
50330 Gonneville Le Theil
France